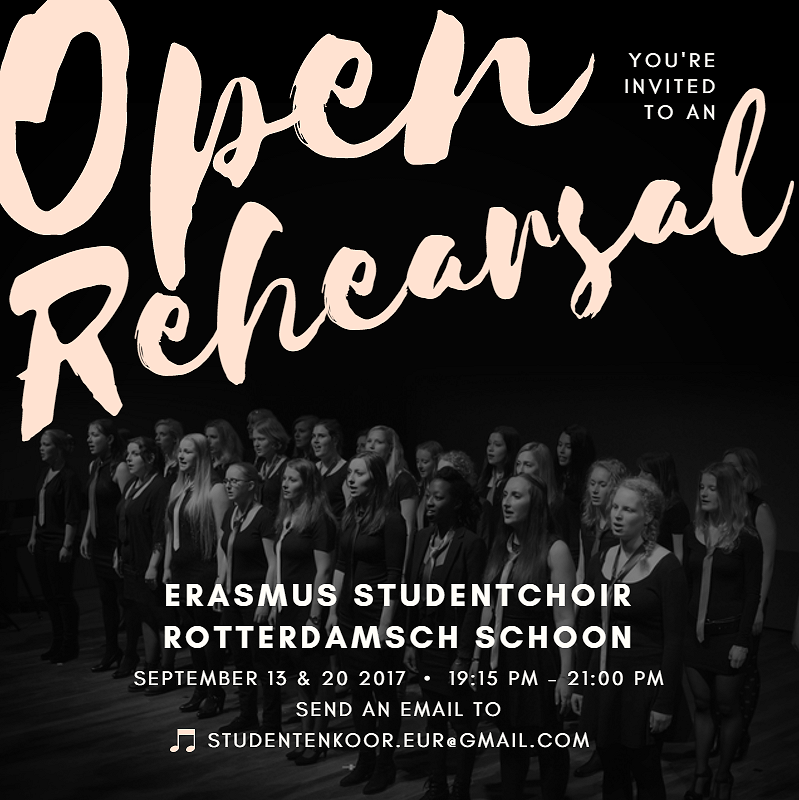 Het nieuwe collegejaar en zangseizoen staat op het punt om te beginnen en dat betekent dat we op zoek zijn naar nieuwe leden!
Heb je altijd al in een koor willen zingen? Zing je hard mee met nummers op de radio en wil je graag met anderen je passie voor zingen delen? Dan ben je bij ons op het juiste adres! Op woensdagavond 6 en 13 september 2017 houden wij onze open repetities en je bent van harte welkom om een kijkje te nemen!
Wil je op één of beide open repetities komen kijken? Meld je nu aan via ons Contactformulier en we sturen je verdere informatie.
Hopelijk tot dan!
---
The new academic year and our singing season are about to start and that means we're looking for new members!
Have you always wanted to sing in a choir? Do you sing with songs on the radio and do you want to share your passion of singing with others? Then you're at the right place! At Wednesday evening the 6th and 13th of September 2017 we'll be having our open rehearsals and you're invited to take a look!
Do you want to join one or both of the open rehearsals? Sign up here via our Contact form and we'll send you further information.
We hope to see you there!