ACCO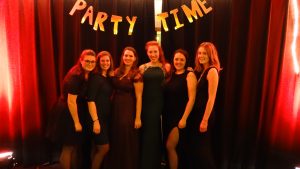 Behalve zingen is lid zijn van ons koor natuurlijk ook supergezellig! Dit komt mede door de activiteiten die de activiteitencommissie (AcCo) voor ons organiseert. Deze activiteiten zorgen ervoor dat we elkaar ook buiten de repetitietijden leren kennen en het koor nog hechter (en nóg gezelliger!) wordt. De activiteiten zijn afwisselend en voor ieder wat wils; zo hebben we elk jaar een gala, gaan we dagjes of een weekendje weg, gezellig high tea- of high whine'en en sluiten we ons jaar gezellig af met een heerlijke barbecue! Ook eten we meerder keren per jaar in groepjes bij elkaar voordat we naar de repetitie gaan. Kortom, de AcCo is een belangrijke commissie voor de onderlinge band en gezelligheid in het koor!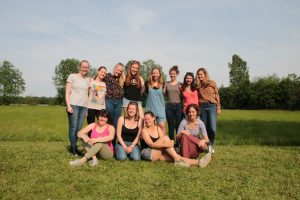 Besides the fun of singing together, being part of our choir is also very fun! Not only are we having a lot of fun during the rehearsals; our activity committee organises a lot of fun activities. Through these activities, we get to know each other even better, and the choir becomes even closer.  The activities are organised monthly and are very diverse. For example, there's our annual gala, we've been on a weekend trip and every year we close off our year with a delicious barbecue!
---
MUCO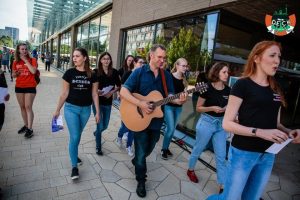 In het koor draait het natuurlijk voornamelijk om de muziek, en daarbij is de muziekcommissie (MuCo) onmisbaar! De MuCo kiest de nummers voor ons uit en bepaalt daarmee het repertoire van het koor. Daarnaast stellen de leden van de MuCo de setlist voor ieder optreden op en bepalen zij welke instrumenten er gebruikt worden. Ook als je niet in de Muco zit kun je gedurende het hele jaar nummers indienen die je graag zou willen doen met het koor.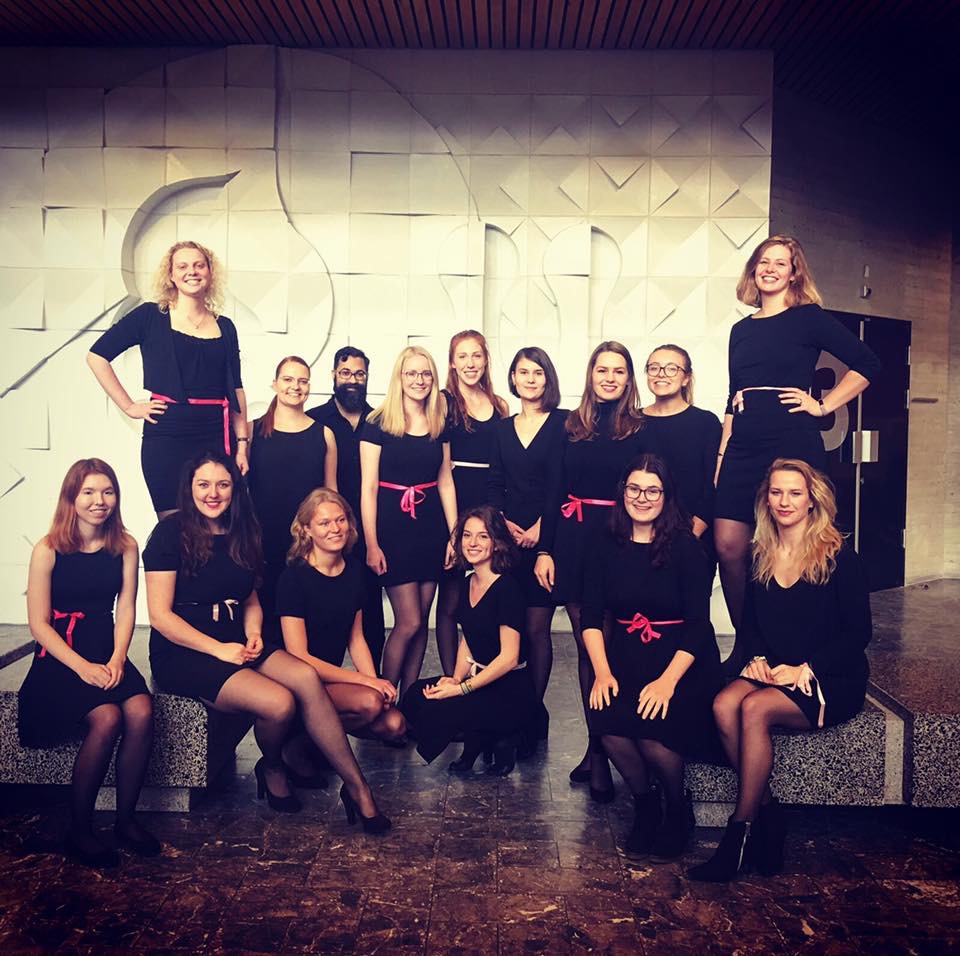 In a choir, music is of course an important part, and therefor the music committee (MuCo) is essential! The Muco decides which songs the choir sings and is responsible for the repertoire of the choir. Besides that, the MuCo makes the setlist fornd for the performances and decides which instrumenst will be used. However, even if you're not in the Muco you can suggest songs!

---
POCO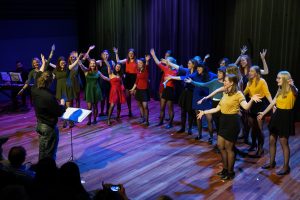 Als alle nummers zijn geoefend en de harmonieën geperfectioneerd zijn, zorgt de podiumcommissie (PoCo) voor de extra finishing touch! Deze commissie is namelijk verantwoordelijk bij alles wat er, naast de muziek, bij een optreden komt kijken. De PoCo bepaalt de dress code, verzint bewegingen bij de nummers en zorgt voor de aankleding ben het podium. Daardoor worden onze optredens niet alleen leuk om naar te luisteren, maar ook om naar te kijken! De PoCo zorgt voor het extra beetje uitstraling op het podium.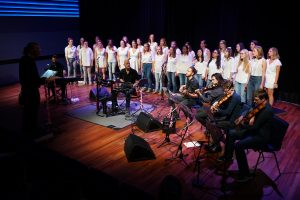 When all the practicing is done and the harmonies of the songs are perfect, there's the Stage Committie (PoCo) to add the finishing touch to our performance! This committee is responsible for our dress code, movements and every other performance-related detail. This makes our performances not only nice to listen to, but also a pleasure to look at! This year's PoCo works hard on making our performances complete!