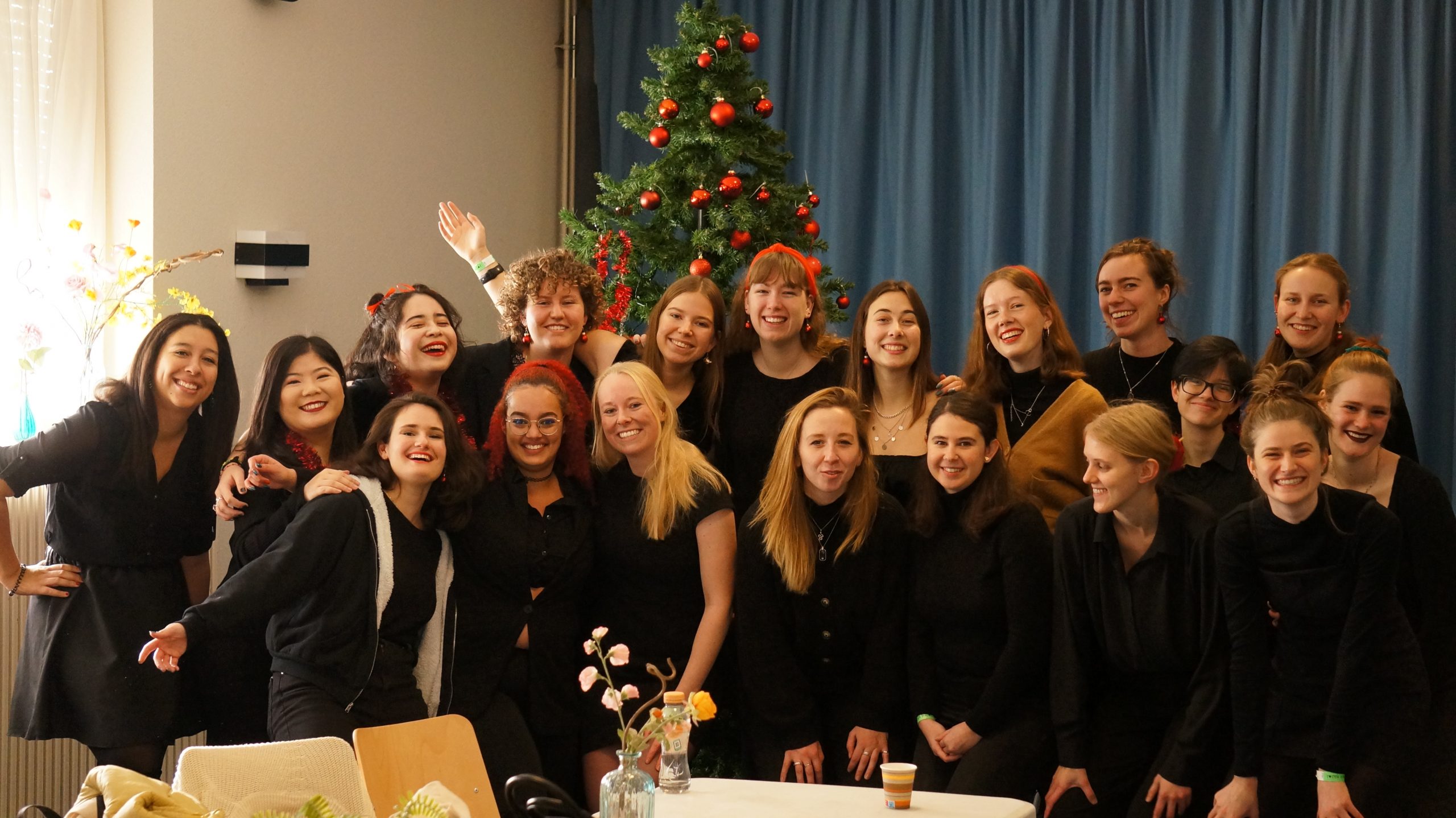 We are a choir of approximately 40 young students of various nationalities. ESK started in 2003 and from September 2017 on we rehearse every Wednesday evening in 't Fundament (part of theatre 't Kapelletje), near Rotterdam Central station. Our conductor is Robert Verheul and in particular we sing modern songs. Also, we perform on a regular basis.
Our board currently consists of Annelot, Eva, Isa, Stella and Susanne. Besides the board, we have several committees: the Music Committee (MuCo), Podium Committee (PoCo), Activities Committee (AcCo), and Concert Committee (CoCo).
Do you like to sing and would you like to come and see our choir some time? Please feel free to contact us!
Click this link to sign up for one of our open rehearsals (September 2023).
Singing experience or being able to read notes is not required. You can sing with us until three years after you graduate, and also students who do not study at Erasmus University are welcome to join the choir.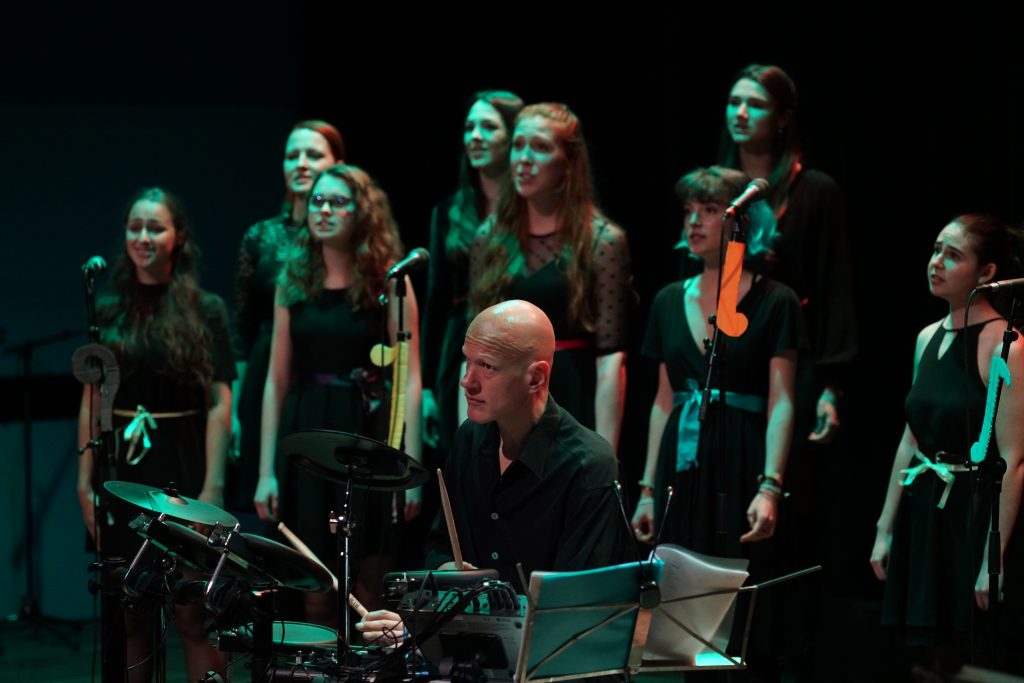 Our Voice Group & Members