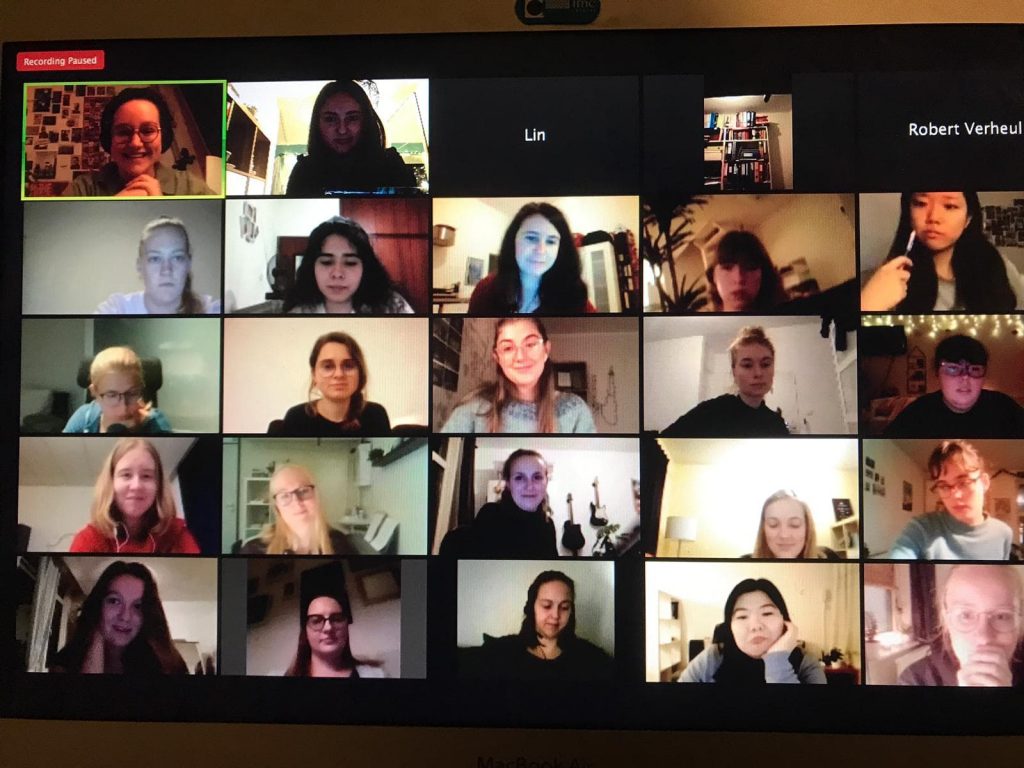 Another month has come and gone and we are getting closer and closer to the end of this challenging year. November brought the choir quite some changes. Though we have been using a hybrid method for our rehearsals since October, due to the government's new regulations we have been forced to move rehearsals entirely online. Thankfully, with everyone's collaboration we are able to rehearse smoothly, even with the given unprecedented circumstances.
However, this has not prevented us from having fun as a choir! To make up for the time we haven't interacted with each other in real life, we had several online activities, like a fun game night, our new music club, and dinner in groups (thanks to our ACCO!).
Our December rehearsals will remain online until further notice. Nevertheless, we are all very excited about this new month!