Our choir welcomed the new year with some good news as the coronavirus measurements got relaxed! Since the 19th of January, we have been able to rehearse in person again! Due to the current measures, we are only able to rehearse in shifts, regardless, we are really enjoying being able to rehearse together with our members again.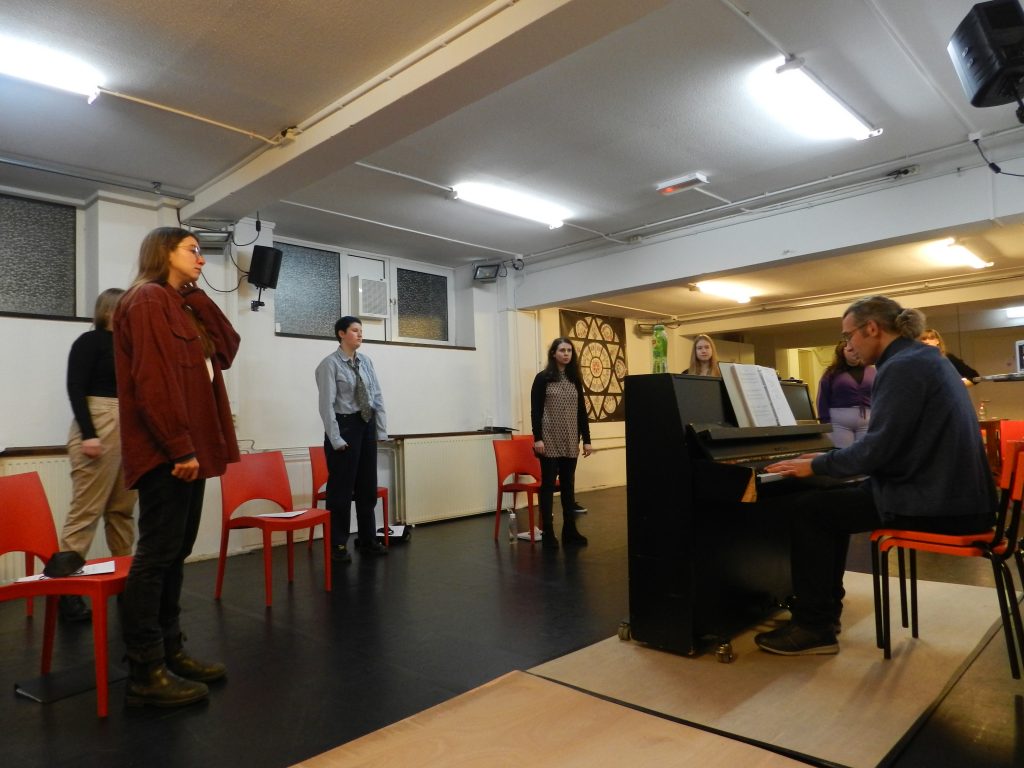 During the month of January, we had our open rehearsals and already accepted new members to our choir. We are very happy to be welcoming new singers and looking forward to performing with them!
We ended the last year with our General Assembly. During the assembly, we evaluated the past semester, accepted feedback from the members, and discussed changes that will be taking place in the new year.
We are very happy to be able to rehearse in person again and looking forward to meeting with you all soon in our coming performances! Until then, stay safe and take care!