Er is een nieuw jaar aangebroken en een nieuw semester. Dat betekent dat er weer open repetities zijn!
Heb je altijd al in een koor willen zingen? Grijp dan nu je kans! Elke woensdag repeteren we, maar daarbuiten hebben we ook veel leuke activiteiten en treden we vaak op. Klinkt het koor je als muziek in de oren? Dan ben je bij ons op het juiste adres. Op woensdagavond 17 en 24 september 2018 houden wij onze open repetities en je bent van harte welkom om vrijblijvend een kijkje te nemen!
Wil je op één of beide open repetities komen kijken? Meld je nu aan via ons Contactformulier of stuur een mail naar studentenkoor.eur@gmail.com. Je ontvangt dan meer informatie over de repetities!
Hopelijk tot op de open repetities!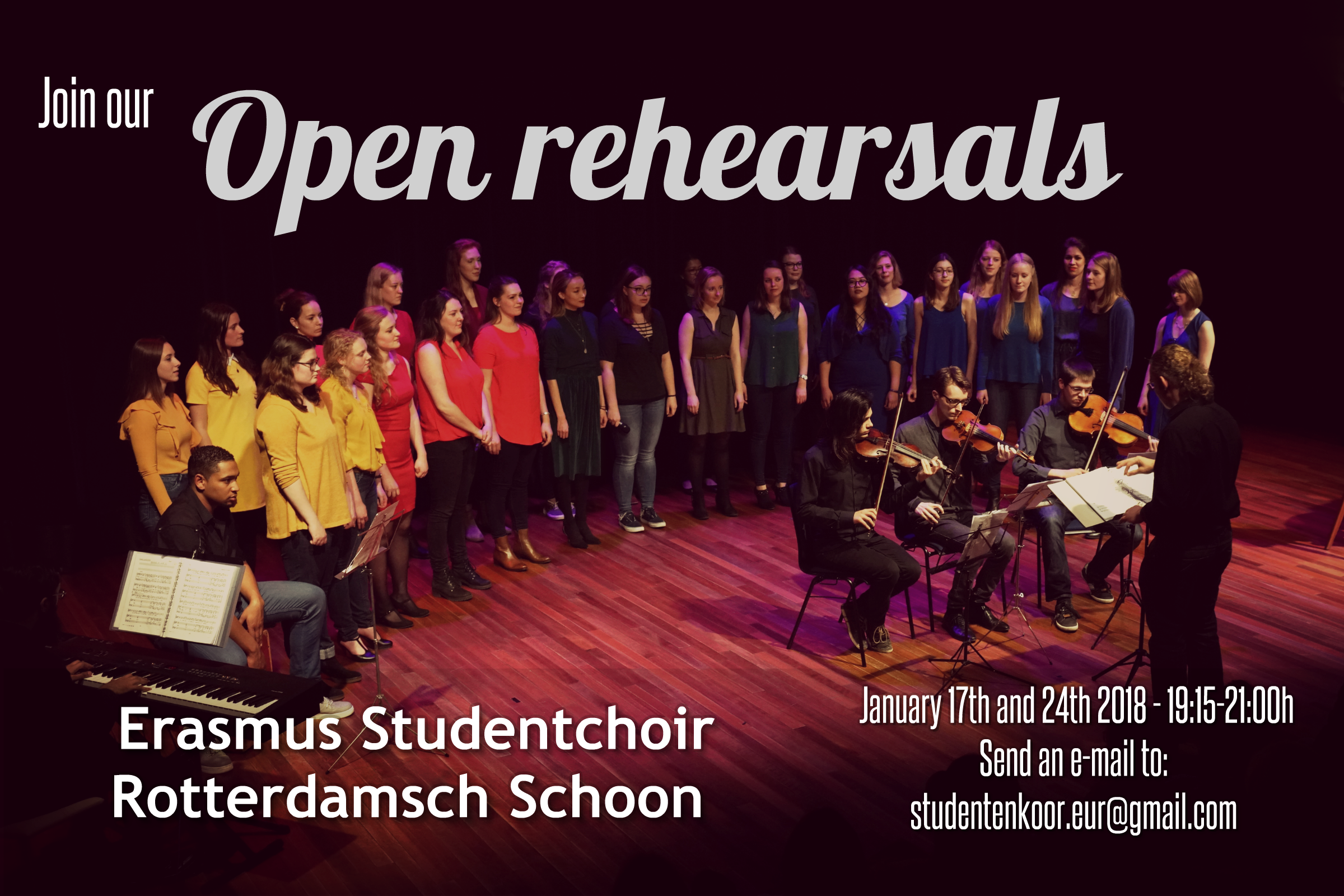 ---
It's a new year and a new semester. That means that we're having open rehearsals!
Have you always wanted to sing in a choir? Take your chance right now! Next to rehearsing every week, we have a lot of nice activities and performances. Can't wait to join us? On Wednesday evening the 17th and 24th of January 2018 we'll be having our open rehearsals and you're invited to take a look!
Do you want to join one or both of the open rehearsals? Sign up here via our Contact form or send an e-mail to studentenkoor.eur@gmail.com. We'll send you further information.
We hope to see you at our open rehearsals!